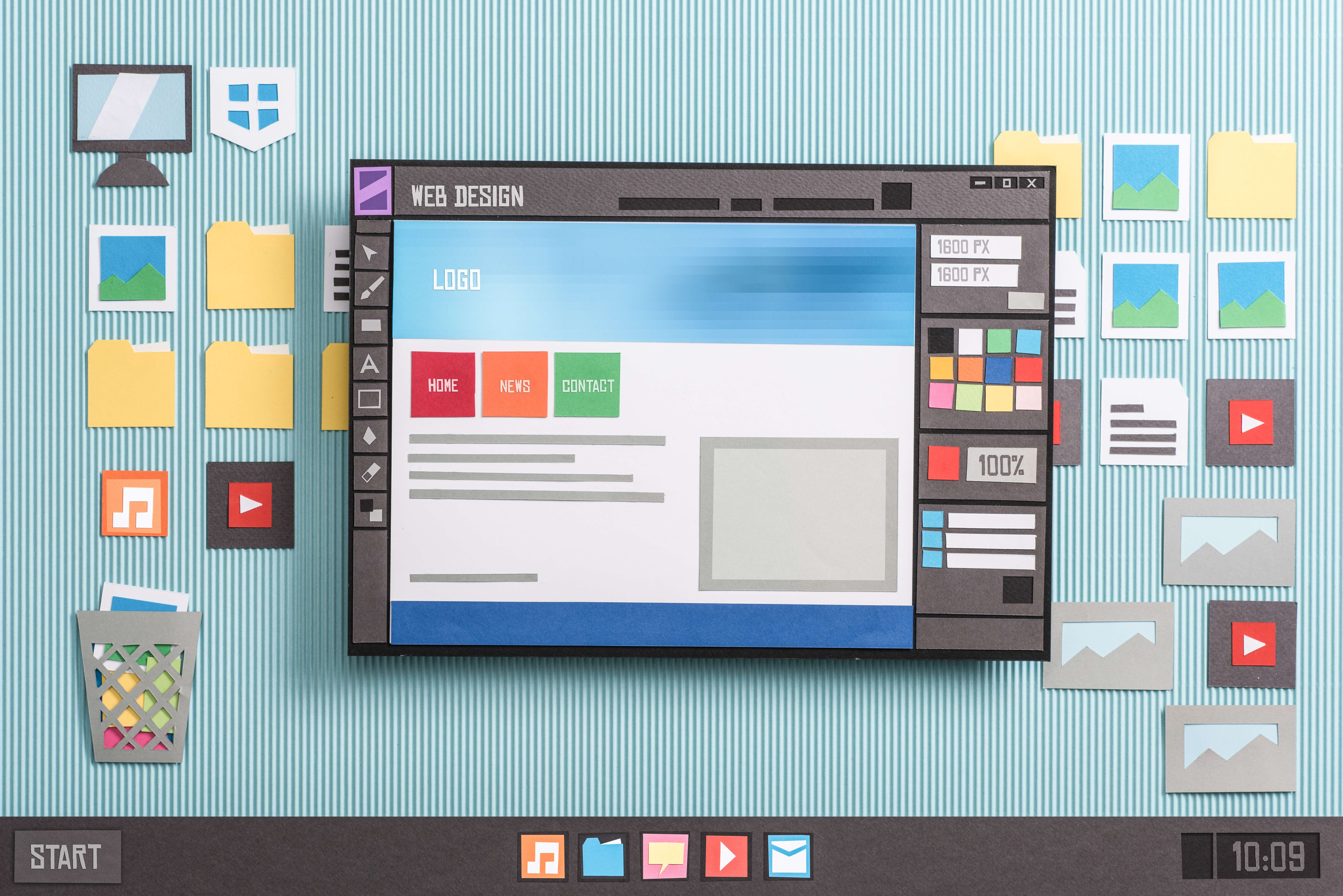 85 percent of consumers conduct online research before making a purchase online.
There's no way around it. People shop and research online every day. They compare prices for local stores as well as online stores. They spend much of their time on social media (facebook, instagram, snapchat) sharing stories and getting advice.By the year 2021, 2.14 billion people will shop online globally. That's more that the entire population of the United States, Europe and Australia combined. The sad and concerning statistics is:
Nearly half of small businesses do not have a website.
To stay competitive and continue to be in business, you need a website.
Your website is your digital storefront.
so it makes sense to give it some love and attention.
Gone are the days of leaflets and business cards. Customers today are looking to snappy websites that beautifully display the information they want, look great on mobile and display what they are looking for with minimal effort.
That's where we come in.
We'll design/redesign your website to reflect the best of your brand and ensure that it's responsive to whatever kind of device your potential customers are using.
Having designed hundreds of websites in our 15 years for businesses like yours, there are several components to your site which would benefit you greatly.
CONTENT FOR THE SITE

HOMEPAGE
We will create a solid main page for your website. We will include information that will attract your ideal customers to your business. Depending on your business, a call to action attracting email subscribers from which a slow burn relationship will be formed.
ABOUT
A compelling and interesting "About" page that builds trust. We suggest team photos and action shots of people working. We will create a personal touch on your digital storefront.
PREVIOUS CLIENTS
Create a place on your website showing your potential customers the success of using your product or service. This also helps to build trust when a potential customer can SEE how your product or service has been beneficial to other's that bought before them. 
PRODUCTS/SERVICES
Listing your products and services in a compelling and convincing way to shows your potential customer, why they should buy and why they should buy from you. We will make your products/services page easy to read and understand.
CALL TO ACTION
A strategically placed action form. An action form is what we want from a customer/potential customer. Every website should have a goal. If you want them to call? We will include a button to intice your tire kicker to "call". Do you want their email address to keep in contact (yes, you do), then we will create incentive for your potential customer to leave their email address. 
PROCESS
This details how you do what you do. This can be a page detailing your shipping and return policies. A page showing the care you put into your product or service or a service process page that outlines your process. This shows clarity and transparency. How do you work? What's required of your clients? It's worth detailing your process in advance.
PRICING
An indication of your pricing. This will typically reduce the number of inquiries but increase the quality of inquiries you receive. 
RESOURCES
In this day and age, it's vital to give away information and advice in advance in order to "win people over" . This shows your potential customer that you're the right company for the job. Frequently asked questions from the kinds of clients you want more of is a great place to start when thinking about what kind of information to produce.
89% of our websites are built using WordPress
Why do we use wordpress?
27% OF THE INTERNET IS RUN ON WORDPRESS
This means, should you ever decide to move on from us at any point in the future you can take your website with you and there's a 90% chance that any competent web developer will be able to help you. We don't lock you in to staying with Elavend. Our quality and service is what will keep you with us for years to come.
PROCESS & TIMELINE



STEP 1 DESIGN INTERVIEW
We need to get to the bottom of who you are, what you stand for and who you stand beside.
Only then can we begin to create a design that portrays the value you offer in a way that resonates with the people who matter: the people you want to do business with.
STEP 2 DESIGN PRESENTATION
Three new design concepts will be designed. Naturally there will be a common theme but we try to think outside the box and come up with something that isn't obvious.
We'll go through the options and decide which direction to take and any adjustments.
STEP 3 WEBSITE CONTENT
Now we have your design locked-in, we can begin to construct the website. Our copywriter will be in touch with you to help put your ideas down through the "voice" of your new brand.
Any photos will need to be gathered at this stage.
STEP 4 WEBSITE BUILD
Using everything we've gathered, your website is built. Once it's done, we'll present it to you and go through the details in accordance with the objectives originally set.
Any amends are made at this stage.
STEP 5 LAUNCH
The launch process is a carefully considered one. We need to ensure email addresses don't go down, the site doesn't have any downtime, any old links are re-directed to the new pages and several other things.
This is something we've done hundreds of times before.
We operate to a checklist which we've curated over the years and hasn't failed us once.
We always launch late on a Friday night to give us the best chance of getting any issues ironed out.
You can sleep easy knowing we'll be on-call over your launch weekend to ensure everything goes according to plan.
"
I was impressed by the Elavend services. Everything went as planned. Our website is serving our clients and we are reaching our targets.
"
"my new website has surpassed all my expectations and paid for itself in the first few weeks alone. This is incredibly exciting"
"
I didn't know how much I was losing by not having a website. I started getting more respect and more business from day one. Thank you
Pricing for your new website design
Website Design Packages