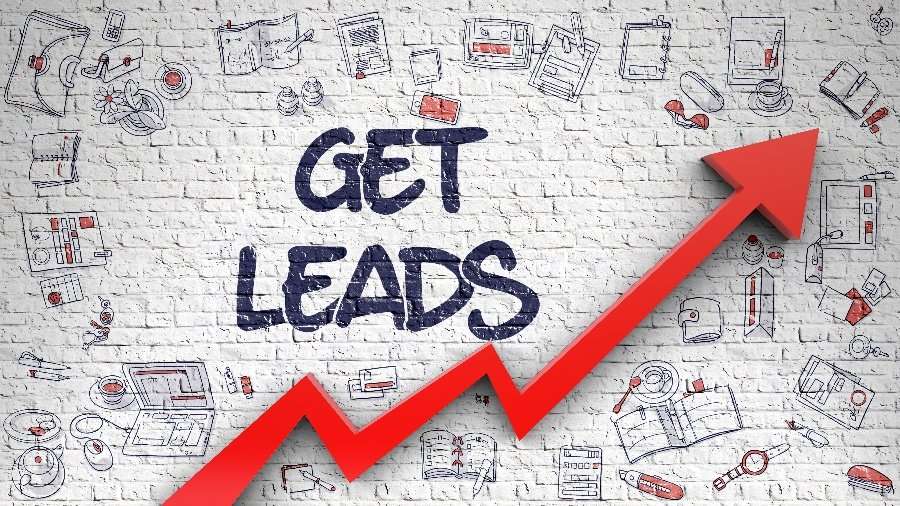 6 Strategies to Get More Leads Online
Do you have a digital presence for your B2B business, but are underwhelmed with the results that you've been able to generate? Do you find it hard to generate a consistent flow of leads and keep your head above water?
It's a familiar position for many of our B2B clients here at RiseFuel. Generating leads online is a long-term process that takes a consistent, well-designed strategy to continually generate a valuable stream of new leads.
At RiseFuel, we utilize a number of different strategies to generate leads for our clients. The strategy that we choose for each client depends on a number of factors.
We take your current presence into account and design a strategy that will build on what you are already doing right while filling in the gaps.
For most B2B companies, there are few aspects of their business that are as important as lead generation. Being able to generate leads is the number one driver of growth.
To show the importance of lead generation, let's look at some stats.
For B2B companies, employing scalable lead generation strategies ultimately plays the biggest role in your ability to grow your business and create a consistent flow of revenue that allows you to identify and prioritize the best possible opportunities.
Let's examine some of the most popular strategies we utilize to help companies generate B2B leads online.
1. Inbound Marketing
Inbound marketing is our most popular service here at RiseFuel. We have found that long-term, inbound marketing provides the most reliable, consistent stream of leads to our partners.
Inbound marketing is defined as a technique for bringing customers into the fold through a variety of channels, including content marketing, social media, search engine optimization, and smart branding.
Often, inbound marketing focuses on educating your customers to improve your reputation, establish your brand as an authority, and develop trust with interested prospects.
Inbound reverses the traditional advertising relationship between customers and brands. Outbound marketing focuses on pushing a product through a variety of channels, hoping to achieve sales.
Inbound marketing is a long-term strategy that focuses on creating awareness and attracting customers by publishing free content for them to consume.
In B2B marketing and sales, your reputation and relationships with customers ultimately play the biggest role in your ability to continuously generate a stream of high-quality leads.
Inbound marketing positions you as an authority in your industry and helps you to develop a reputation for years to come.
While inbound marketing is an excellent long-term strategy, it is not always the best choice for B2B companies that need to generate leads quickly.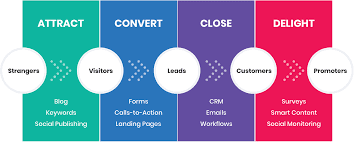 2. Outbound Lead Generation
For companies that are more concerned with their short-term viability and ability to generate leads online, we can employ outbound lead generation strategies.
These typically involve reaching out to prospects through a number of channels, offering your services directly and attempting to locate interested parties.
There are a few channels that are typically used in outbound online lead generation:
Cold email. Reaching out to prospects and offering your services directly through email.
Cold calling. Calling your prospects on the phone directly to offer your services.
LinkedIn outreach. Connecting with and messaging prospects on LinkedIn.
Outbound lead generation is often a quicker solution, but one that does not impact the long-term viability of your business.
Outbound lead generation is often paired with inbound lead generation to raise awareness and generate short-term business.
3. Search Engine Marketing
Showing direct ads to your ideal audience can be an excellent way to gain their attention.
Platforms like AdWords allow you to target prospects that are actively looking for the solutions that you provide by targeting specific search keywords.
Like outbound lead generation, search engine marketing (paid ads) can be a quick way to find prospects that are specifically interested in your offering.
Often, search engine marketing lead generation is built into the larger strategies that we put together for our clients.
4. Content Marketing
Content marketing plays a critical role in the inbound lead generation strategies that we employ for clients but is also a powerful standalone lead generation strategy.
By publishing content about the way that you help your B2B clients, you can catch their eye. When you write an article about how you delivered a specific result to a similar company, you can create organic interest in your solution or services.
Marketers who prioritize blogging efforts are 13x more likely to see positive ROI. 88% of B2B marketers use content marketing as a lead generation tactic.
There is no doubt that content marketing plays an especially critical role in B2B marketing and generating leads online — but it is a long-term strategy.
You can't count on publishing a single piece of content and watching the leads flow in, it takes persistence and consistent publishing to develop a reputation where you can continually generate new leads with high-value content.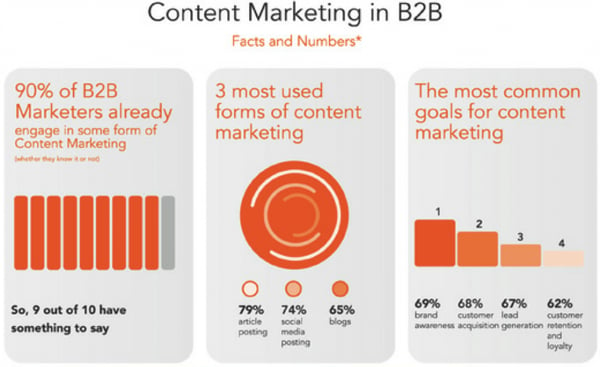 Source: LYFE Marketing
5. Event Marketing
Attending industry conferences and events is a great way to network. Speaking at one of those conferences can be a scalable way to grow your reputation and generate leads online from those reputation boosts.
In B2B marketing, your ability to consistently get in front of your audience and display your expertise is perhaps the most valuable way to generate consistent leads.
We often consult our B2B clients to find ways to become more involved in industry events and get their product directly in front of their target audience.
While this is technically an in-person lead generation tactic, the online benefits from participating in these events can be significant.
6. Social Selling
Social selling is a powerful way to connect with leads online for B2B companies.
Social selling involved networking and building a reputation on social networking platforms and using those relationships to generate a consistent flow of leads. Companies that engage in social selling get 199% better ROI.
At its core, social selling comes down to consistently publishing high-value content on the social networks where your audience spends their time, and engaging in genuine conversations that allow you to build real, tangible relationships with your clients.
Social selling positions you to not only generate direct leads online but also receive more referrals.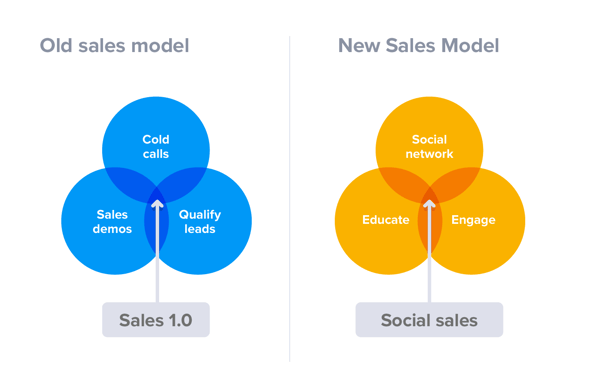 Source: SuperOffice
Want to generate more leads online? At RiseFuel, we work closely with our B2B partners to design and execute consistent lead generation strategies that help them to reliably grow their business through a number of channels.
Want to learn more? Contact me today to schedule a risk-free consultation.
This content was originally published here.